Ready and ABLE to Help Your Business
ABLE Technology's Brian Minker transformed his love of computers into a technology service provider business that is ready to help your small or medium-sized business (SMB) with managed IT solutions.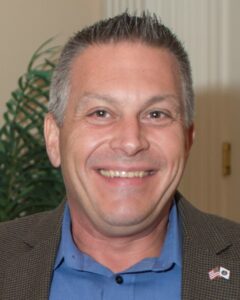 Growing up, Brian Minker (pictured left) tinkered with computers, taking them apart to see how they worked and learning how to improve their performance. He considered Bill Gates one of his heroes. Later, he taught computer classes, and his love of computers turned into his profession.
Today, ABLE Technology Partners LLC, founded and run by Brian and his business partner, George Davis, (pictured lower right), excels in helping SMBs with their technology needs. ABLE's services include managed IT services, backup and disaster recovery solutions, SPAM solutions, technology consulting, phone systems, data cabling, and more.
Brian sat down recently to talk a littler further about his company, and explain how ABLE can help companies get the IT help they need, so that they can focus on their core competencies.
Can you talk a little about your professional background and why you decided to start ABLE?
Minker: I've been interested in computers since I was a child. I started in the industry teaching Microsoft Certification classes and gradually grew a business called Comp-U-Tech (C-U-T) from clients I picked up on the way. I sold C-U-T in 2010 and worked for another firm for a couple of years. I had several former clients contact me for support and George Davis was considering starting his own firm, so it made sense to partner with him and start ABLE Technology Partners LLC.
Talk about ABLE and what it offers in terms of services?
Minker: Primarily, ABLE is a managed IT services provider. For significantly less money than a full-time IT person, we are the IT department for SMBs. Our clients don't have to worry about the IT person calling out sick or quitting; they really don't need to worry about anything IT-related, leaving them to focus on the business they are passionate about.
We also provide backup and disaster recovery solutions, SPAM solutions, technology consulting, phone systems, and data cabling.
Thinking about small companies who may have some reservations about exploring managed IT services, because of potential costs or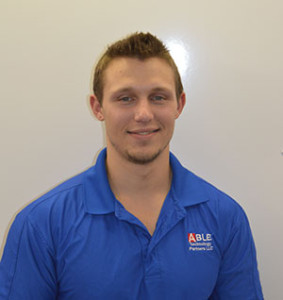 how much is involved, can you help these small business owners to understand why managed IT services are valuable?
Minker: One of the biggest advantages of managed IT services is when you compare us to an IT company who is charging you by the hour. Those IT companies are under the gun to fix something quickly because they know if they are there at your business researching or troubleshooting how to fix the problem properly, the business owner is going to think they are wasting time and money. And when they do a quick fix they are hoping the fix will last, but if not, then the same company can come in and try to fix it again and bill you again.
A managed IT services company like ABLE is incentivized to fix it properly the first time. So, instead of coming in and trying to do a quick fix and hoping that it doesn't break, we do it properly the first time because once it is done correctly, you are not calling us.
It's almost like an insurance policy. A lot of clients will say, "but, we only call a couple of times a month, and we still pay X amount of dollars whether we call or not." However, we call that same client to say there was a virus that spread throughout the network and we may have to spend many, many hours dealing with the problem. Whether we spend 2 hours or 24 hours with a client it is the same flat price with a managed services contract. What it ends up being is that they are paying about the same, but instead of having their company's network up and down throughout the year, it is consistently up and running. It is easy to plan for when a company knows what their expenses are going to be for managed IT services. And, they are going to see us less than other IT companies that charge by the hour.
For medium-sized companies, weighing between hiring an in-house IT person and using an outsourced IT service such as ABLE, what is it that ABLE can do over having one person run your network?
Minker: There is never a good reason to hire just one IT person. If you hire one person, they then have the information technology keys to everything, including your network, data, and how you have all of your IT infrastructure set-up. Serious issues arise if that IT person calls in sick, simply quits, or even tries to hold out for more money because he or she is a key person in the company--as much as the owner in some ways.
Having a team of people in an IT managed solution for likely half the price makes better sense. Another advantage to using ABLE is that we bring our breadth of knowledge--learned by serving many other companies and continuous training--to your company.
For existing customers, how does ABLE handle customer service questions or any issues that arise?
Minker: At ABLE, a real person answers all calls during regular business hours. We often handle client issues while they are still on the phone. Our clients also email our support desk if the issue is not time sensitive. Either way, the incident is logged into our system, dispatched, resolved, and followed up on to confirm resolution. They also have the ability to reach a technician after hours by calling and choosing the emergency support option.
A big concern for companies is computer security. Why do small and medium-sized business owners need to be aware of computer security?
Minker: Security concerns are really big now. Attacks used to target large companies that had large assets that someone might be interested in. That's not really the case anymore. Cyber attacks have changed and they are going after everyone now. All companies need to be on guard for exploits of systems or attacks.
The two biggest ways to do that are user training and monitoring. Unfortunately, when you have an IT company that only comes out when something is broken, you don't have anyone watching. No one is watching the firewall for breaches or the workstations. We use antivirus protection on all the machines and monitor all computers. Often we will see a dangerous trend happening at another one of our clients' businesses, and so we immediately know when something is going on, and can proactively prevent the issue at your company.
For businesses in health care or the accounting industry that have sensitive information, how do you protect their data?
Minker: We use firewalls, active monitoring, and our backup system to protect data. Monitoring is the most important protection. Unfortunately, criminals are continually seeking, and often finding, opportunities to breach security. Another point is that both the health care and accounting industries have compliance elements to consider so there is a need for back-up and disaster recovery. Not only are companies responsible for protecting against breaches but also backing that data up in case there is an issue.
Can you offer some insights into ABLE's process in assessing companies' back-up systems and when they should update them?
Minker: ABLE looks at backup as one part of a full disaster recovery plan. Backup technology has improved significantly in the past few years. Any company that has not recently updated their backup system or is still using media that needs to be taken off-site manually should definitely consider discussing the benefits of a modern backup and disaster recovery solution. Our backup and recovery solution provides continuous backup all day long, the ability to restore files in 15 minute point-of-time increments, the ability to restore a backup to a running server at a temporary location during a disaster or extended power outage, all without any end user interaction plus is fully monitored and tested. I truly think it's the best backup and disaster recovery solution out there for small businesses.
There is a lot of talk about cloud computing today. What is it and when should a company consider using cloud services?
Minker: Most companies are already using some sort of cloud solution. If your company doesn't host its own email server, then your email is most likely cloud-based. Any technology service that is hosted by a vendor is a cloud solution.
One of the misconceptions is that every company can save money and/or time by moving completely to cloud-based solutions. Some companies do experience these benefits, especially if they have a global workforce that really benefits from the non-central nature of cloud computing.
However, most SMBs benefit from a mix of cloud and premises-based solutions that meets their needs and fosters the best work process for the money. Many technology providers are moving companies into cloud-based solutions because it builds a recurring revenue model for them instead of looking for the best solution for the client. ABLE does not pigeonhole our customers into a few products that we resell and make good margins on; we help our clients find the best solution for their needs.
What makes ABLE Technology different from others in the market and a good reason for prospective customers to use your company?
Minker: We provide a concierge experience to our clients. They know they are not just another number or client in a list. We become friends, they get to know our staff, and we help them grow and improve their businesses using technology. From helping with cost savings to finding software to solve a problem, we are with them as a partner in success. That is why we invite any prospective client to talk to any of our existing clients. Our clients often do a better job selling us than we do.
Have an IT-related issue or want to know what an IT managed solution looks like? Give Brian a call today at 856 266-9740 or email him at bminker@AbleTP.net.